Dali Haute Parfumerie Melodie Du Cygne De La Main EDP 100ml [YSD104]
An amazing iris fragrance with doughy texture and delicate, melancholic lilac and violets
Notes: bergamot, violet, iris, orange flower, sandalwood, praline, vanilla
Now Only
RM 999.00
Regular Price
RM 1,500.00
' MELODIE DU CYGNE DE LA MAIN '   
H
AND SWAN MELODY
An amazing iris fragrance with doughy texture and delicate, melancholic lilac and violets.
Inspiration: "Leaf veined hand" (1949), inspired by the myth of the love of Zeus and Leda.
Notes: bergamot, violet, iris, orange flower, sandalwood, praline, vanilla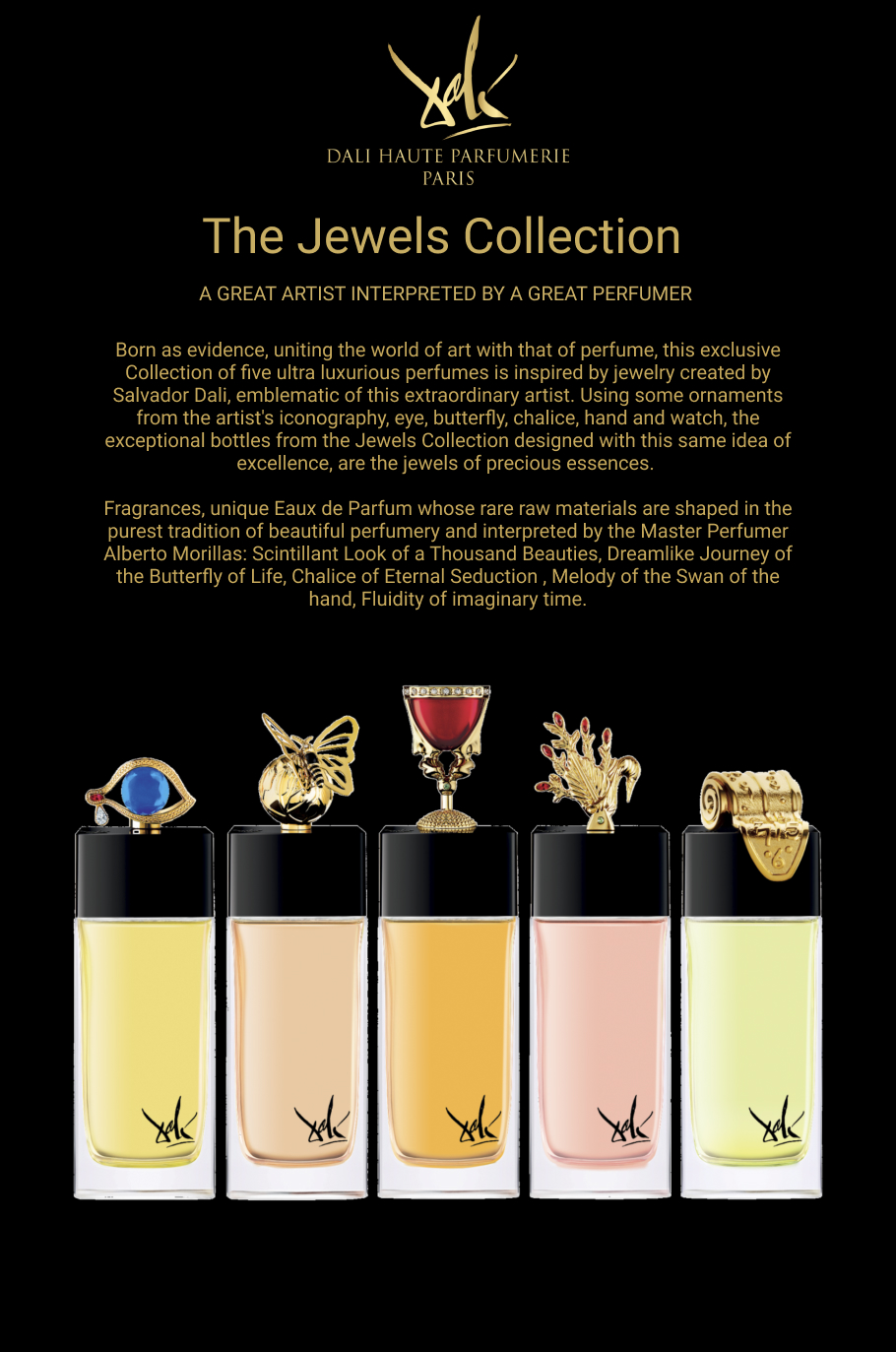 Dali Haute Parfumerie  The JEWELS COLLECTION
inspired by the exceptional collection of jewels designed by Dali
A unique collection of jewels with a combination of noble materials, gold, platinum, precious stones, pearls, and corals.
An alliance of materials, dimensions, and forms created by Salvador Dali, in which the artist managed to capture, with exceptional mastery, his singular iconography.
Dali Haute Perfumerie is a Niche brand, with a strong legitimacy on this exclusive market, drawing its inspiration from an iconoclastic and genius artist, Salvador Dali.
More Information

| | |
| --- | --- |
| Brand | Dali Haute Parfumerie |