Out Of Stock
Dali Haute Parfumerie Regard Scintillant De Mille Beautes EDP 100ml [YSD101]
A restrained, mature rose oriental fragrance with subtle tangerine bitterness and a smooth, relaxed opening 
Notes: Turkish rose, mandarin, American ambrette, cedar, musk
Now Only
RM 999.00
Regular Price
RM 1,500.00
' REGARD SCINTILLANT DE MILLE BEAUTES ' A GLOWING LOOK AT A THOUSAND BEAUTIES
A restrained, mature rose oriental fragrance with subtle tangerine bitterness and a smooth, relaxed opening.
Inspiration: brooch "The Eye of Time", created in 1949 as a gift to Gala Dali. The outer boundaries of the product are encrusted with diamonds, in the corner of the "eye" is a ruby ​​cabochon cut, and in the middle is a Swiss clockwork.
Notes: Turkish rose, mandarin, American ambrette, cedar, musk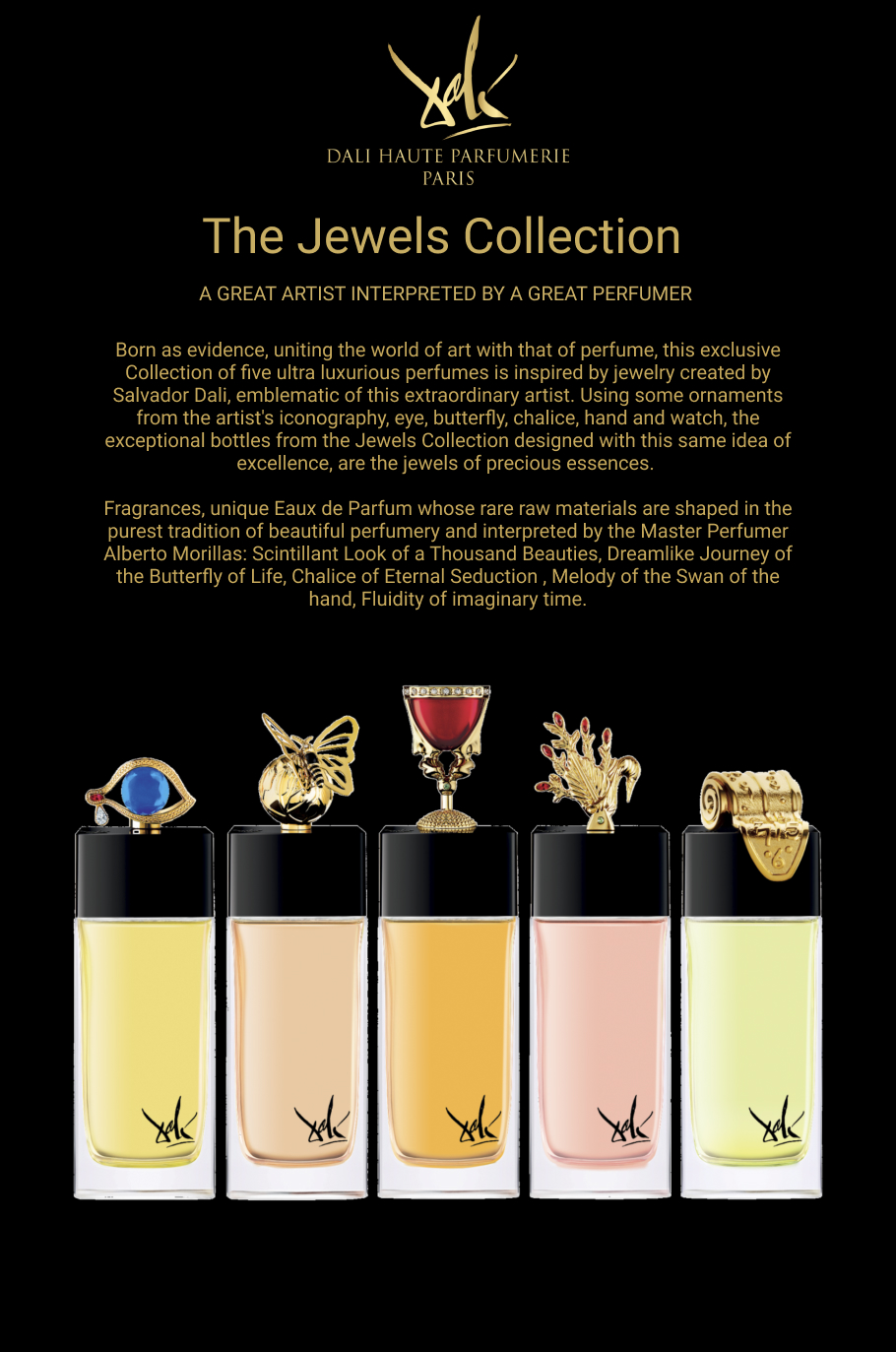 Dali Haute Parfumerie  The JEWELS COLLECTION
inspired by the exceptional collection of jewels designed by Dali
A unique collection of jewels with a combination of noble materials, gold, platinum, precious stones, pearls, and corals.
An alliance of materials, dimensions, and forms created by Salvador Dali, in which the artist managed to capture, with exceptional mastery, his singular iconography.
Dali Haute Perfumerie is a Niche brand, with a strong legitimacy on this exclusive market, drawing its inspiration from an iconoclastic and genius artist, Salvador Dali.
More Information

| | |
| --- | --- |
| Brand | Dali Haute Parfumerie |