Out Of Stock
Dali Haute Parfumerie Voyage Onirique Du Papillon De Vie EDP 100ml [YSD102]
A bright composition with white flowers, noticeable tuberose and light citrus notes, stable over time
Notes: Indian tuberose, lily, orange flower, cedar, white musk, neroli
Now Only
RM 999.00
Regular Price
RM 1,500.00
' VOYAGE ONIRIQUE DU PAPILLON DE VIE ' LIFE JOURNEY OF THE BUTTERFLY
A bright composition with white flowers, noticeable tuberose, and light citrus notes, stable over time.
Inspiration: a golden cup "Chalice of Life" (1965), which symbolizes rebirth and transformation of the soul, and inspired by the Spanish chalice of St. Teresa of Avila.
Notes: Indian tuberose, lily, orange flower, cedar, white musk, neroli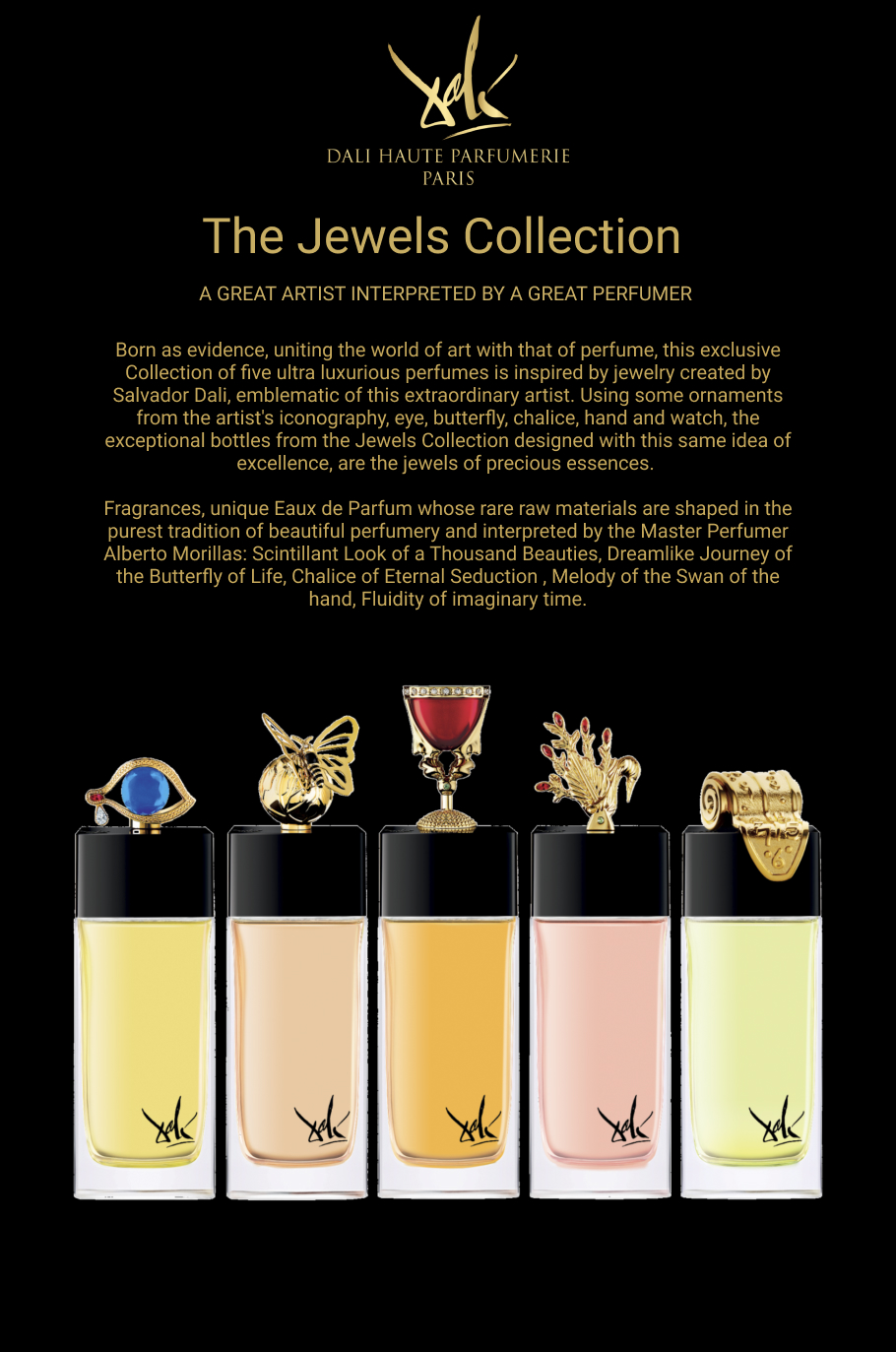 Dali Haute Parfumerie  The JEWELS COLLECTION
inspired by the exceptional collection of jewels designed by Dali
A unique collection of jewels with a combination of noble materials, gold, platinum, precious stones, pearls, and corals.
An alliance of materials, dimensions, and forms created by Salvador Dali, in which the artist managed to capture, with exceptional mastery, his singular iconography.
Dali Haute Perfumerie is a Niche brand, with a strong legitimacy on this exclusive market, drawing its inspiration from an iconoclastic and genius artist, Salvador Dali.
More Information

| | |
| --- | --- |
| Brand | Dali Haute Parfumerie |