Out Of Stock
Declare Skin Meditation Soothing & Balancing Cream 50ml [DC105]
Now Only
RM 255.20
Regular Price
RM 319.00
**No shipping to Singapore**
100% Authentic Product from Switzerland.


Skin Meditation Soothing & Balancing Cream 50ml
Gentle care with a valuable phyto complex soothes environmentally stressed skin. This soothing and balancing cream helps to protect the skin against irritating substances and strengthens its resistance, thereby reducing skin sensitivity. Enjoy the deep relaxation and wonderful feeling of well-being.
Tests: 70% reduction of the skin's sensitivity after 28 days of use.
After cleansing apply to face and neck. Day / Night.
• regular treatment for very irritated skin
• treatment period
It is suitable for all irritated skin types.
INGREDIENTS
Sensiline (with lineseed extract)-Sensiline is extracted from linseeds. It prevents irritating substances from penetrating into the skin by forming a protective film. At the same time, it makes the skin less susceptible to inflammation, thus reducing symptoms such as red spots, itching and the feeling of taut skin.
Calendula extract
Allantoin
Bisabolol
Ectoin
Structurine
Hyaluronic acid
ß-Glucan - ß-glucan is a biological polysaccharide which can be extracted from yeast, fungi, oats or wheat. The glucan that serves our purpose here is extracted from yeast and meets three major needs of sensitive skin: 1. It optimizes the barrier function of the skin and the skin's immune system, thus improving the skin's own protection system long-term and providing highly effective protection against sensitive reactions triggered by inner or outer stress. 2. It quickly and effectively reduces existing skin irritations and helps the skin to relax and heal following excessive stress 3. It combats premature skin aging by protecting skin against UV-induced stress, loss of moisture, deep wrinkles or dehydration of the skin.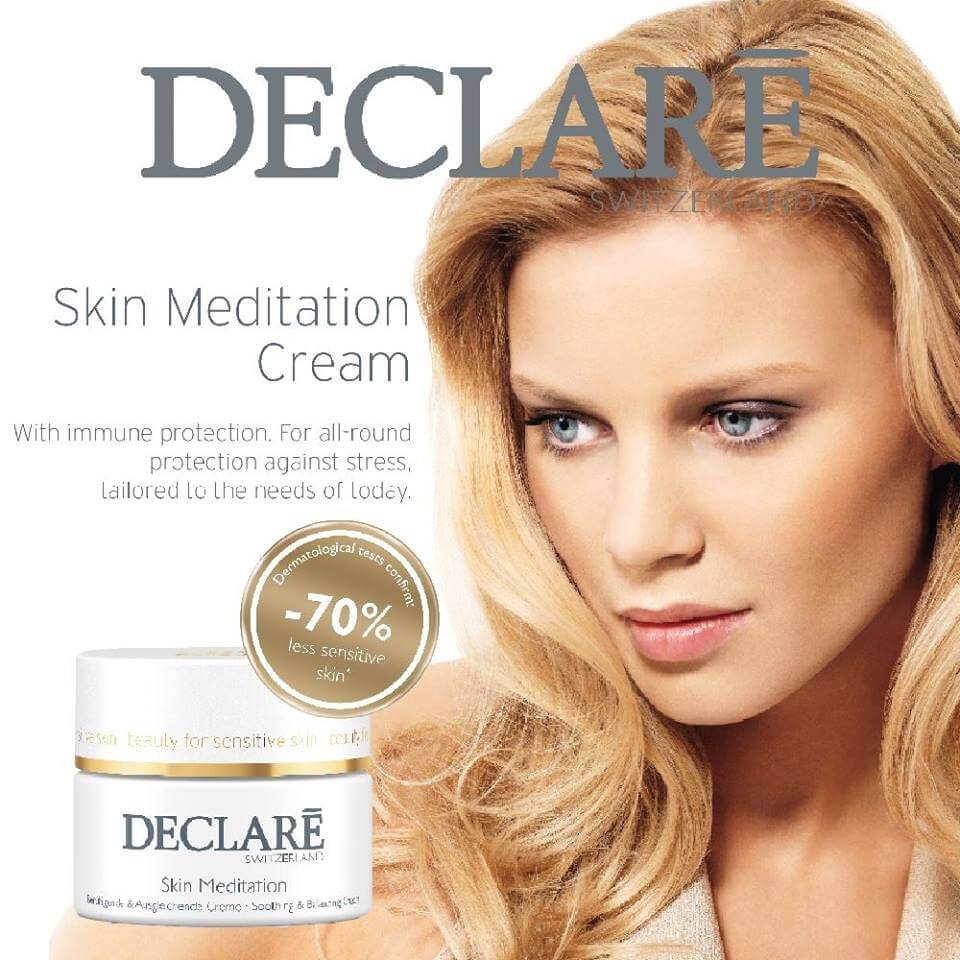 More Information

| | |
| --- | --- |
| Brand | Declare |