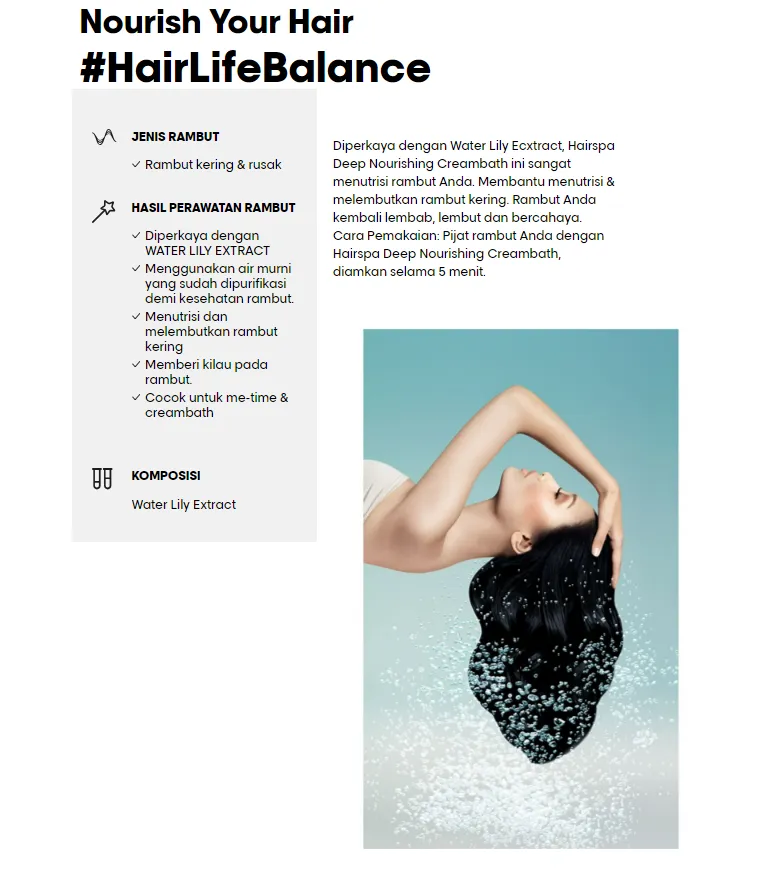 Enriched with Water Lily and purified water , this deep nourishing creambath intensely nourishes your hair both inside and out.
Massaging your hair with the Deep Nourishing Creambath, deeply treats and engorges the fibers with nutrients and moisture for
healthy, soft and shiny hair, full of life.
Instructions
1. After shampoo, massage hair treatment to hair ends.2. Wrap hair (optional), wait for 20 minutes. 3. Rinse off with warm water.
Remarks
Avoid contact with the eyes. If occurs, wash with water.
Any abnormality appear in the scalp, stop immediately.Suitable for both men and women.Highly recommended for individual who has dry and damaged hair, or oily scalp.Use this hair treatment once a week or as often as needed.