Orly Breathable Treatment + Color Nudes - Bare Necessity 18ml (Nude Color) (HALAL) [OLB20985]
A Soft Nude Sand
treatment All in one formula that Provides Strong Healthy Nails
No Topcoat or Basecoat Needed that halves your usual manicure time.
Longer lasting colour that protect your natural nail with oxygenated formula with ingredients such as - Argan Oil, Vitamins B5 & Vitamin C. Perfect healing factor for nails
13 Free Formula - contains no toluene, DBP or added formaldehyde
Halah Certified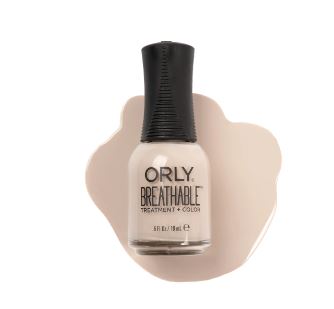 Now Only
RM 52.15
Regular Price
RM 74.50
ORLY Breathable Nudes - Bare Necessity - 18ml
Part of the Nudes collection.
This is no ordinary nail polish! Basecoat, treatment, colour and topcoat all in one, cutting manicure time in half. Treatment + Colour infused with Argan Oil, Pro Vitamin B5 and Vitamin C.

The nail polish that breathes - allows moisture and oxygen to reach the nail while excess moisture escapes, preventing chipping and peeling for longer lasting manicures.

Halal certified, gluten-free, animal testing-free, vegan and free of many harmful chemicals such as MEHQ, Toluene, Formaldehyde, Camphor, Paraben and DBP.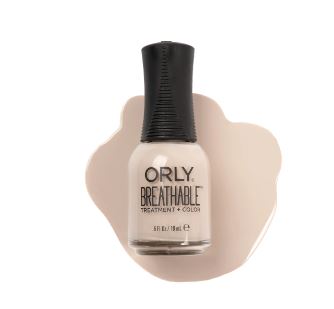 Product Features:
A Soft Nude Sand
treatment All in one formula that Provides Strong Healthy Nails
No Topcoat or Basecoat Needed that halves your usual manicure time.
Longer lasting colour that protect your natural nail with oxygenated formula with ingredients such as - Argan Oil, Vitamins B5 & Vitamin C. Perfect healing factor for nails
13 Free Formula - contains no toluene, DBP or added formaldehyde
Halah Certified
More Information

| | |
| --- | --- |
| Brand | Orly |