Out Of Stock
[CLEARANCE] OPI Gel Color -Love Is Hot & Coal! 15ml [OPHPF06]
For up to 3 weeks of shiny coverage – longer lasting manicures
Chip-resistant wear – designs stay on for longer
100% gel technology for high gloss shine – professional results every time
Cures in 30 seconds under LED lamp – faster waiting times
Up to 100 applications per 15ml bottle – great return investment
Choose from over 100 shades – match with your favourite lacquer shades in gel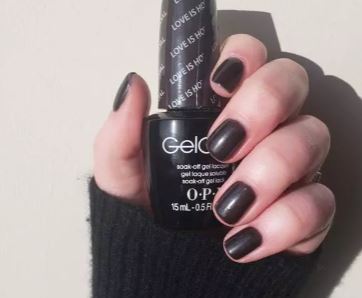 Now Only
RM 35.00
Regular Price
RM 183.00
OPI ® Love Is Hot & Coal!
Gelcolor is OPI's strongest nail formula which provides full colour coverage, longevity and an incredible scratch-resistant high shine finish with every manicure.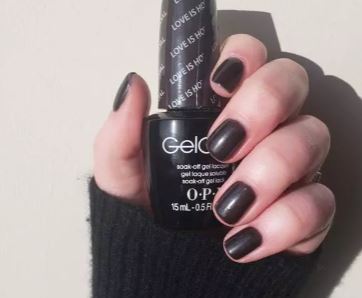 30 second cure time
Gelcolor gel polishes stands out from other brands as its ability to fully cure under LED light in just 30 seconds is a great advantage. This is a rapid curing time compared to standard gel brands which normally take up to 2 minutes to cure after every polish application. This saves a lot of time between manicures, so busy nail technicians will benefit the most with Gelcolor manicures.
3 weeks coverage
Gelcolour promises up to 3 weeks of full coverage thanks to their chip-resistant formula. This is because their formula, when cured, still allows for flexibility on the nail which actively encourages the gel formula to not chip very easily.
How to use:
 Properly prep nail and cuticle for optimal adhesion, then apply one coat of Bond-Aid pH balancing agent
 Shake the GelColor base coat vigorously then apply an ultra thin coat, less is more
 Cap the free edge to prevent chipping Cure 30 seconds in Dual Cure LED Light
 Shake gel nail polish shade of choice to thoroughly mix pigment, this will allow even color application and avoid patchiness
 Apply a very thin coat of color and cure for 30 seconds in the Dual Cure LED Light
 Apply a second very thin coat of gel nail polish. Cap the free edge again. The second coat will provide true color payoff. Cure for 30 seconds