RICA NATURA'RT Colour Care Shampoo 250ml [RCAR111]
The Colour Care line has been developed by the Rica laboratories specifically for the care of tinted hair.
Soya milk proteins nourish and protect the hair capillary fibre from external damage, so as to maintain the colour more vibrant for longer
The Ceramide Complex in this line's formulation strengthens and revitalises hair from the inside, so that it reftects light more because healthier and strong
It revives hair brightness, making hair healthier and shinier
Now Only
RM 45.00
Regular Price
RM 75.00
100% Authentic Product from ITALY.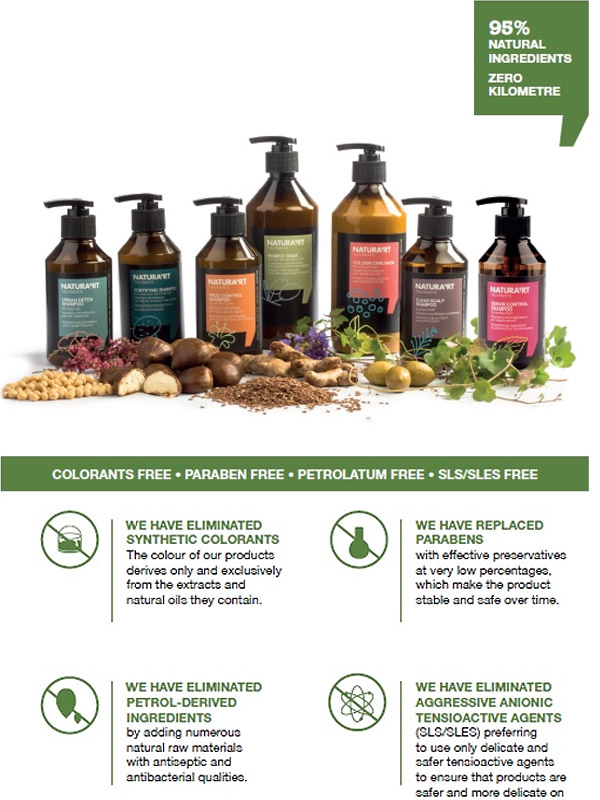 The Colour Care line has been developed by the Rica laboratories specifically for the care of tinted hair. Soya milk proteins nourish and protect the hair capillary fibre from external damage, so as to maintain the colour more vibrant for longer. The Ceramide Complex in this line's formulation strengthens and revitalises hair from the inside, so that it reftects light more because healthier and strong. It revives hair brightness, making hair healthier and shinier.
VITAMIN E
It is a powerful antioxidant which protects the surface of hair capillary fibre.
SOYA MILK
Its protective and antioxidant action protects the hair capillary fibre, highlighting the hair's colour and shine.
CERAMIDES
They strengthen the hair internal structure, making hair shine.
Colour Care Shampoo
Thanks to the natural ingredients present, such as Ceramide, Vitamin E and Soya Protein, Colour Care
shampoo deeply restructures the hair capillary fibre of tinted hair. Hair will be healthier and shinier, with a
bright colour and more intense reftexes.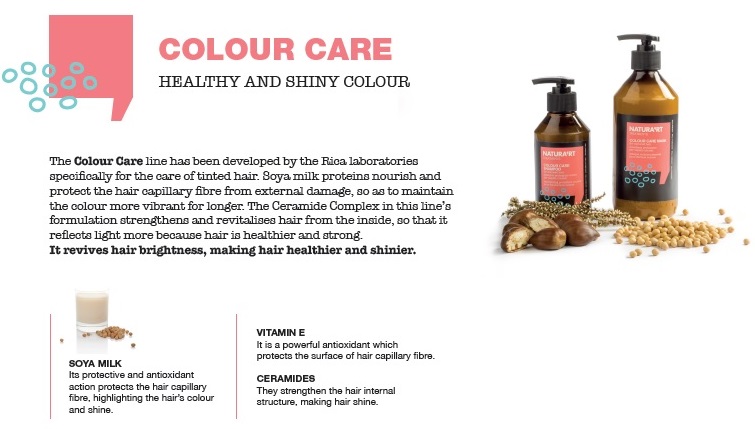 More Information

| | |
| --- | --- |
| Brand | Rica |