Out Of Stock
Tek Small Oval Brush Green [TEK116]
natural pigments, baseball pins, universal for all kind of hair.
Now Only
RM 37.32
Regular Price
RM 93.30
Little purse brush in ash wood 100% FSC certified cm 15,5 x 4,7. All the colorants used by TEK are natural, vegetable and atoxic. Handle treated with linseed oil and beeswax. Baseball pins in hornbeam wood 100% FSC certified, white pure rubber. This little brush is perfect for every kind of hair.
Antistatic - Handmade in Italy.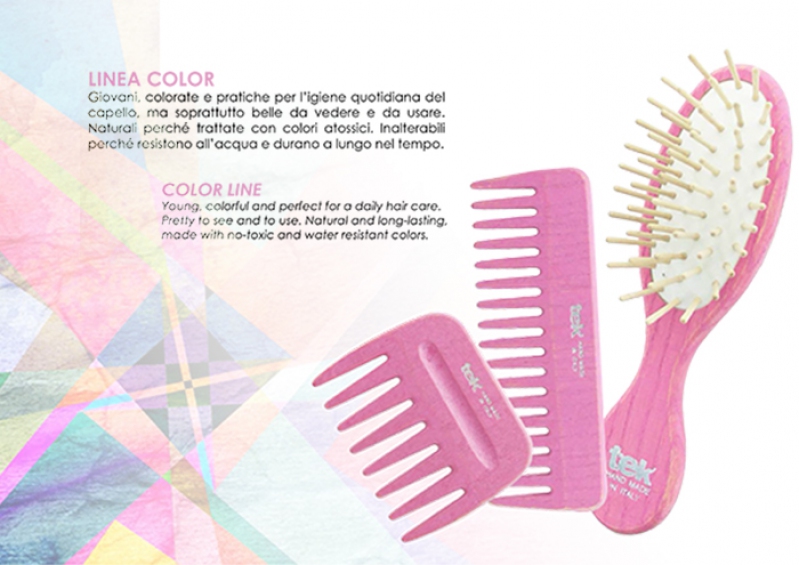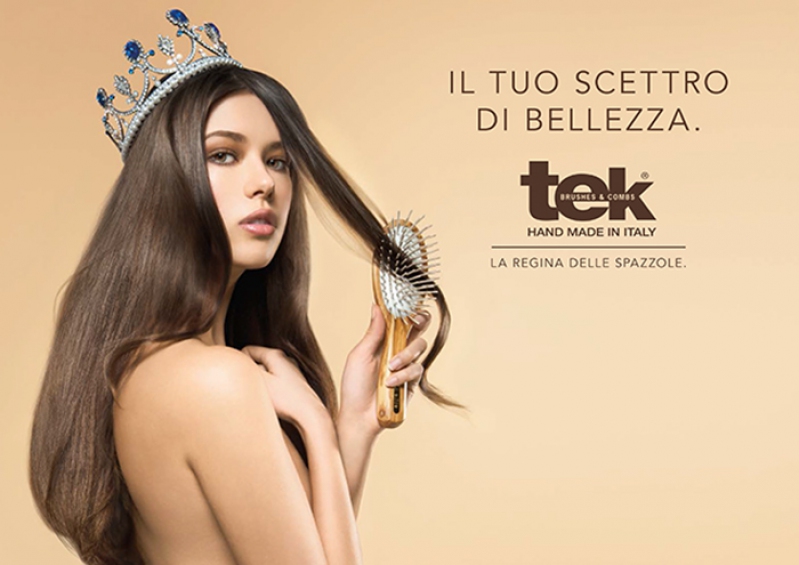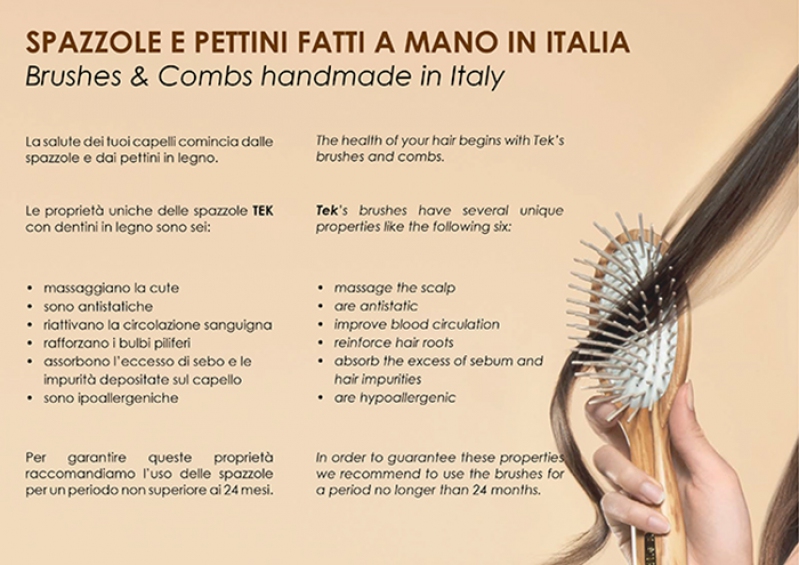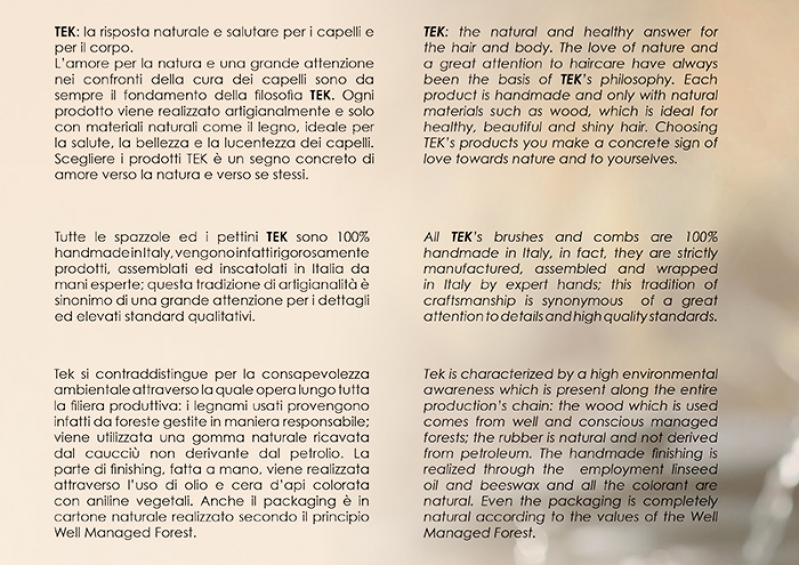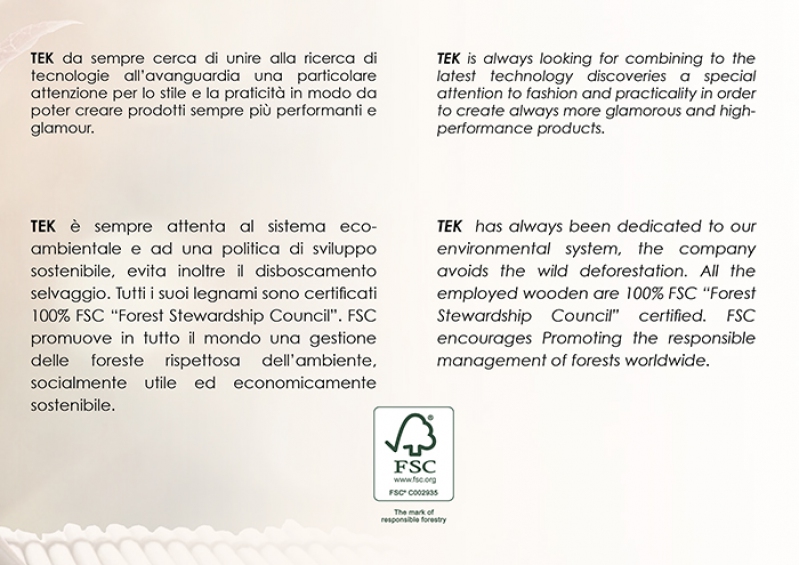 The health of your hair begins with Tek's brushes and combs
The unique properties of TEK's brushes with wooden pins are six:
they massage the scalp
they are antistatic
the improve the blood circulation
they reinforce hair roots
they absorb the excess of sebum and hair impurities
they are antistatic
In order to guarantee these properties we recommend to use the brushes for a period no longer than 24 months.
Why to use Tek brushes?
The FSC certificated handle and pins do no trip the hair and do not electrify them; the pure natural rubber support allows a soft and pleasant brushing, massages the scalp and reactivates the blood circulation, reinforcing the hair roots. A lot of brushes on the market are realized with plastic materials and often in their production there are some manufacture defects that can damage the hair, moreover, the plastic attract the electrostatic energy and so cause the creation of the unaesthetic "fluttering" effect on the hair. Being the plastic a petroleum derivative it is also highly pollutant. The pins of the Tek brushes are perfectly turned and smooth, so they don't show those imperfections that can damage the hair. Tek is "Hand Made in Italy"; we fabricate everything entirely in Italy and our production criterion are controller and certificated, the attentive commitment of our collaborators make the Tek productsable to maintain the higher quality standards.
HANDLE IN NATURAL WOOD:
The handlesof TEK brushescan have differentformsinordertouse them for differenttypes ofhairs.
The handles of the TEK brushes are treated with beeswax to prevent soiling and absorption of water while being washed.
The TEK brushes can be cleaned with warm soapy water, keeping in mind not to leave them to soak for hours and do not dry them in direct contact with heat sources (radiators or direct sunlight).