The Humble Co Humble Brush Toothbrush Adult Blue Sensitive [THC102]
Developed by Dentists
Loved By Nature
Slim-Tapered Soft Bristles
Vegan
Eco Friendly
Designed in Sweden
Safe & Certified
Cruelty-Free and Verified Bisphenol A (BPA) Free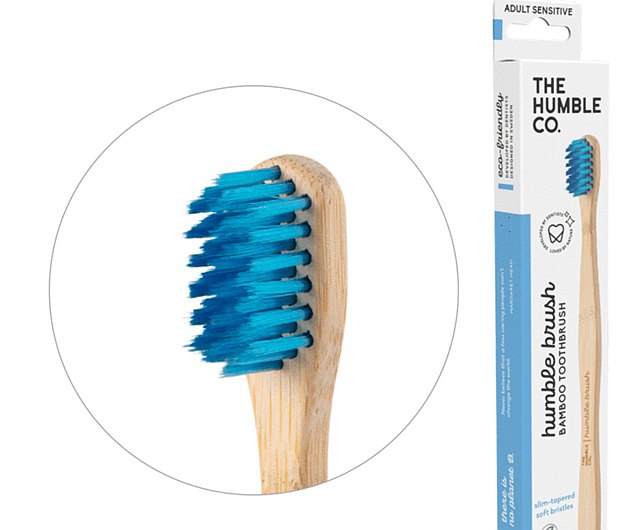 Now Only
RM 15.92
Regular Price
RM 19.90
The Humble Co Humble Brush Adult Blue Sensitive
There is no Planet B. Humble Brush has a handle made from 100% biodegradable, sustainably grown bamboo-the fastest growing plant on earth. Bamboo is naturally antibacterial which means that there is no need to use fertilizers or pesticides during its cultivation. Dentist approved. Professional oral care development by dentists.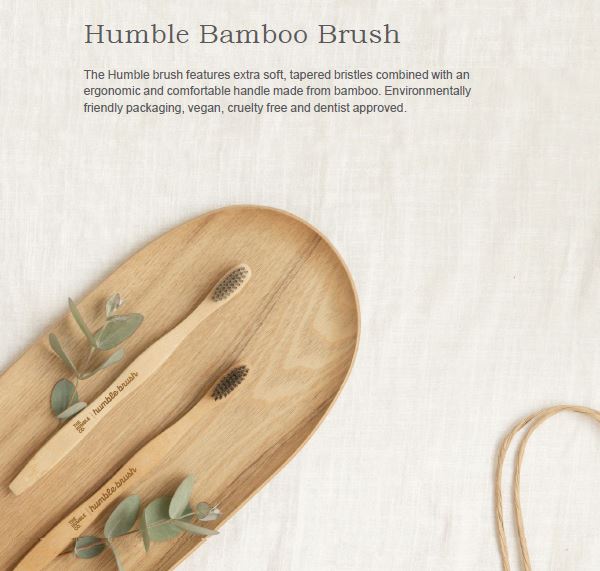 Developed by Dentists
Loved By Nature
Slim-Tapered Soft Bristles
Vegan
Eco Friendly
Designed in Sweden
Safe & Certified
Cruelty-Free and Verified Bisphenol A (BPA) Free
The Humble Co. a Swedish health & wellness company offering reliable and innovative products that are food for you and kind to our planet.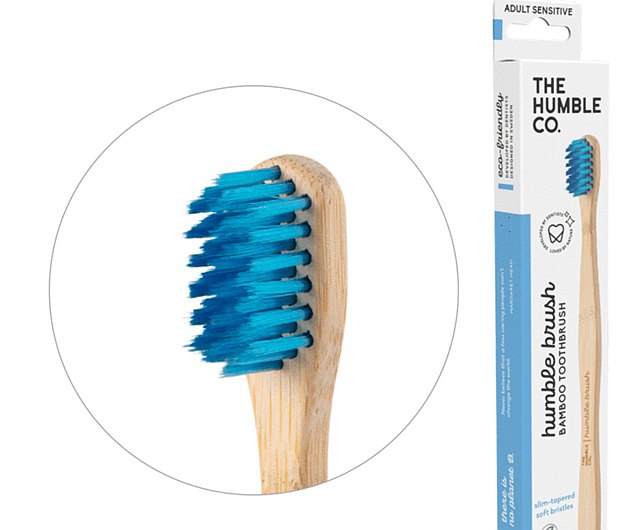 Suggested use
Care & Disposal: Please keep the handle dry after usage. The handle is made 100% biodegradable and can be disposed in your composting bin. It will return to the soil after a couple of months. The bristles are made of nylon-6 and should be recycled with plastics. We recommend the use of pliers to remove the bristles or simply cut off the head of the brush.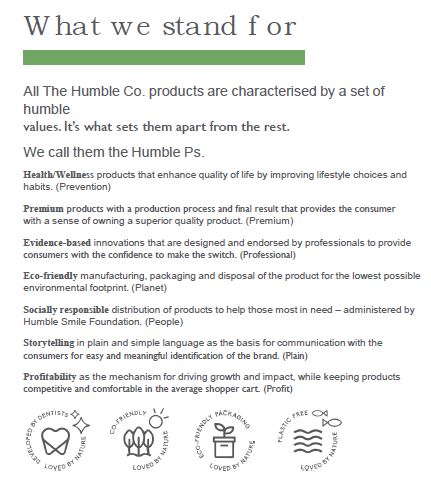 More Information

| | |
| --- | --- |
| Brand | The Humble Co |